Happy to report that the 30-day clean-eating plan is on track! Meals are very easily planned and I'm eating very well. So what gives? That sweet tooth!  After Day 1, I realized how conveniently we reach out to grab that cookie or mithai or chocolate bar without even thinking about it. I really needed to up my snack/dessert game. And these Vegan Chocolate Peanut Butter Cups upped it and how!!
While I have not given up sugar completely for this month,  I am aiming to eat it in more natural forms and as less refined as possible.  Prior to this exercise, my sugar dependency was very much under control or so I thought.  One afternoon slump cured me of my fallacy!
A quick perusal at all my healthy bookmarked dessert recipes and this gem from Fitfoodiefinds just called out loud…Peanut butter and Chocolate is a no- brainer for me. You can feed me this combo in any form and I'll be the happiest person on the planet!
I switched the sweetener used in the recipe from stevia to powdered jaggery. Jaggery is unrefined sugar made from raw, concentrated cane juice. Even though it contains the same amount of calories as white sugar, it does provide various health benefits. Its digested slowly and so the energy release is also slow. It aids digestive health and is wonderful for liver detox as well. It is packed with antioxidants and minerals that improve resistance against infections. But no matter how healthy an ingredient is, it's wise to portion control.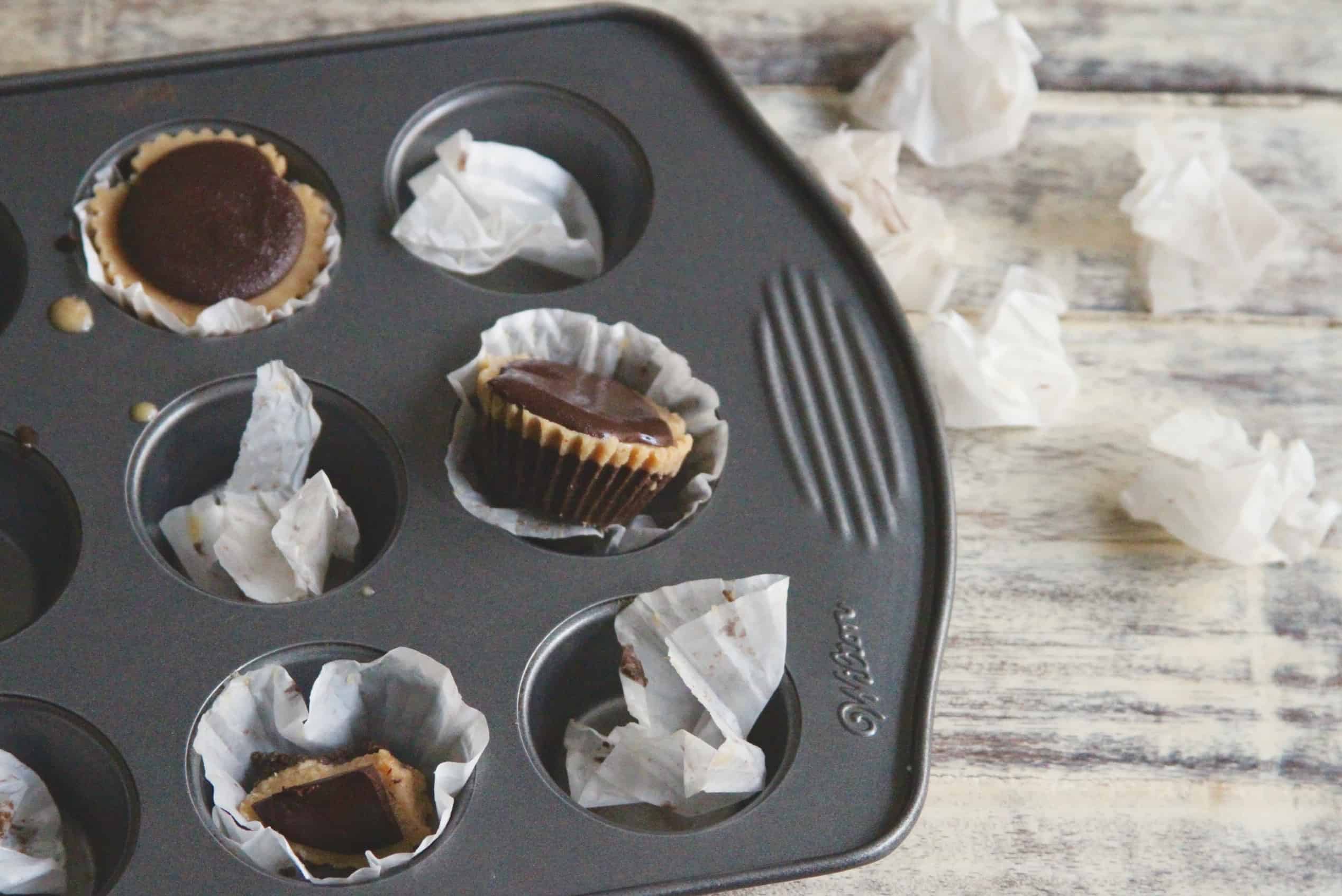 These little babies are doing a wonderful job taming my cravings while keeping it healthful. So here is the handy dandy recipe for you. Make some today, keep a stock in your freezer and enjoy a little Chocolate Peanut Butter Cup as a special treat this evening!!
[ultimate-recipe id="1123″ template="default"]